Direct Response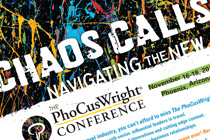 A targeted, well-timed message directed to a select audience is still one of the most effective marketing tools today. Even though audiences are becoming increasingly distracted, they can be reached if you understand the best ways to reach them, and then make it clear that there's something in it for them. With an extensive background in direct response marketing, we know the importance of knowing your customers and prospects, and presenting well-crafted offers that are easily trackable and measured.
Direct response is also a great way to get immediate feedback, and when planned and implemented thoughtfully, can be used as a tremendous marketing advantage. Whether you are trying to reach B2C or B2B customers, there are numerous approaches to use, online and off, that cut through the clutter and yield verifiable results.
Tracking, monitoring and reporting can be done electronically through a variety of software programs that help you determine what's working and what isn't. Answering the "why" question is where we come in—The Creative Alliance has a long history of measuring response, and knowing how to test and read data. If you have the patience and willingness to have programs set up and monitored, we can help you make your direct response initiatives, whether traditional (print and mail), or electronic (Internet and email) more powerful and effective.
In today's marketing, there are also a lot of very creative approaches you can take to get opened, read and responded to. We are somewhat like junkies in this area, so let us know and we'll share some amazing direct response success stories with you!
"T Taylor and The Creative Alliance are some of the best direct marketing minds in America." Mo Siegel, Founder, Celestial Seasonings
Strategic Process We start with the end in mind. Our process at The Creative Alliance is founded upon strategic planning.