According to comScore, more than 20 million mobile phone owners in the U.S. used their devices to scan a QR code in the three-month period ending October 2011. And the number of people using QR codes is expected to grow. It would appear that as more digital interactions move from desktop to phone, QR codes will have an important role to play and thus a healthy future. And in conjunction with a dedicated landing page, QR codes can be useful for measuring response.
As mobile users look for ways to simplify their digital lives, any form of shorthand will be successful, and QR codes fit the bill, for both marketer and user. This move toward simplification and directness explains why more and more people rely on apps rather than Web browsing on their mobile devices. Some analysts envision a nearly Web-free mobile world where apps dominate people's lives. Until then, when accessing Web content is still necessary, QR codes have the ability to expedite and simply access to content.
Leveraging and placing QR codes is now a standard part of any organization's marketing mix. Billboards, coffee cups, trade show displays, bumper stickers and even tattoos are all now in play as QR code canvases. (Yes, tattoos…hope those folks really like those sites.) Even placing a QR code on a website has the ability to move a message from desktops to phones, where the content now travels with the person scanning the code.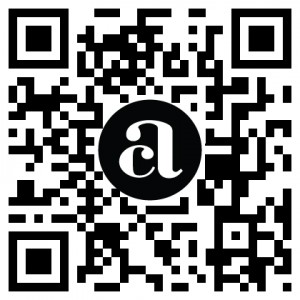 The possibilities are endless when it comes to creative placement as well as innovative design. The code creation tools allow for a high degree of customization, like the one we use here at The Creative Alliance. QR codes, as with all things digital, start out as whiz-bang technology and eventually become mainstream.
But the one thing that never gets commoditized in the process is the creative use of the technology.