We are honored to be recognized by the prestigious Communicator Awards for two advertising campaigns for our client, Avjet Corporation, a global leader in business jet charter, sales and management solutions. The Communicator Awards is sanctioned and judged by the Academy of Interactive and Visual Arts, an invitation-only body consisting of top-tier professionals from a "Who's Who" of acclaimed media, advertising and marketing firms.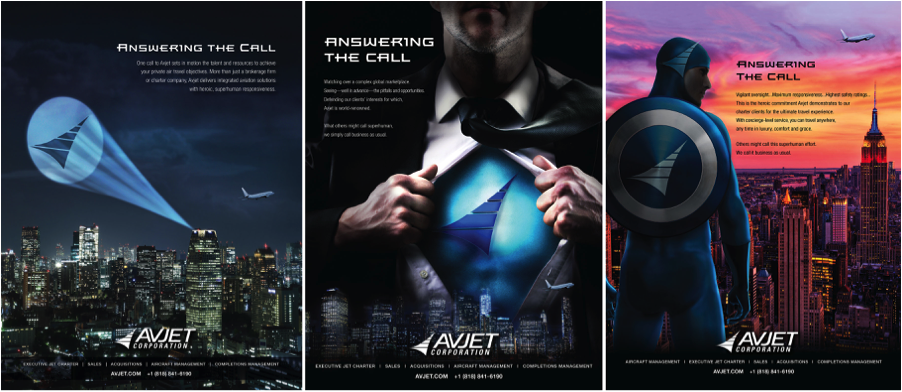 We took home the gold for our "Answering the Call" campaign, featuring a series of three distinct advertisements emulating iconic superhero symbolism to reflect the strength, endurance and customer loyalty of Avjet. And, we garnered a silver for our "Life Is a Journey" campaign that captures the luxurious experience of international travel onboard an Avjet Boeing Business Jet charter.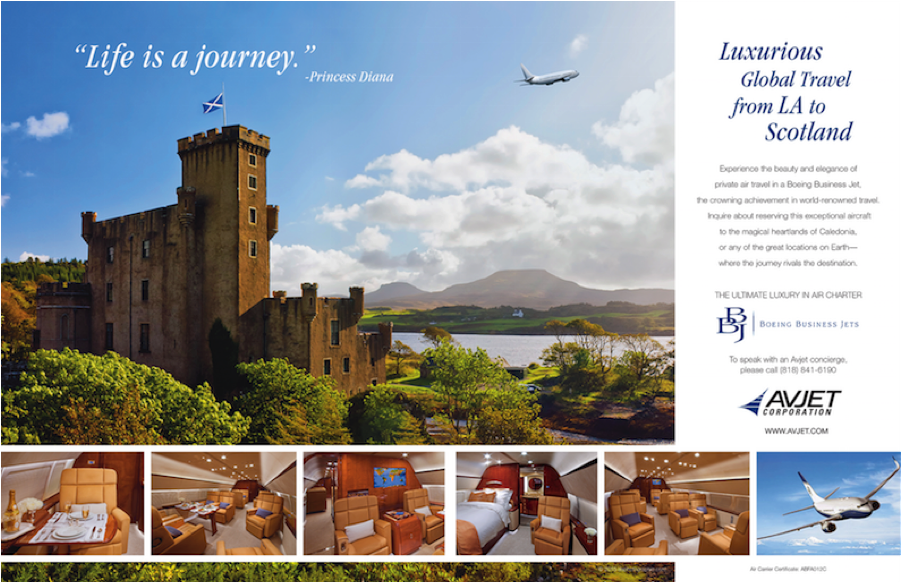 "This was really a team effort," said Amy Hickey, senior account manager. "Our entire art department had a role in getting the images just right for both campaigns. The result was the perfect blend of consistency across each series while each advertisement stood powerfully on its own."
These print campaigns are two of four Communicator Awards won this year by The Creative Alliance. Others included a website design gold award for Source Four Commercial Furniture, and an online animation video silver award for Coalfire Systems.
About The Communicator Awards
The Communicator Awards is the leading international awards program honoring creative excellence for communication professionals. Founded by communication professionals over a decade ago, The Communicator Awards is an annual competition honoring the best in advertising, corporate communications, public relations and identity work for print, video, interactive and audio. This year's Communicator Awards received thousands of entries from companies and agencies of all sizes, making it one of the largest awards of its kind in the world. To learn more, visit www.communicatorawards.com.