Congratulations to our client, Indulgent Confections, on the rave product reviews they received at the recent San Francisco International Gift Fair!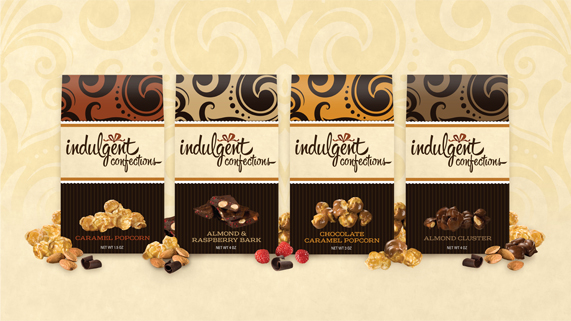 Indulgent Confections is a new line of naturally delicious, artisan confectionary delights including caramel popcorn, chocolate caramel popcorn, almond and raspberry bark, and almond clusters.
The treats reflect the company's philosophy: Live Confectionately™—a belief "that life's sweetest moments and dearest friendships are enhanced by small indulgences. That it's often the little things that say a lot."
We helped develop the packaging to showcase Indulgent Confections as a beautiful, thoughtful gift for oneself or others.
In the words of Indulgent Confections' CEO, "People really love the packaging!"